In our continuous efforts to bring you a one-stop bill payment experience through HSBC Internet Banking, we are now introducing the new Electronic Bill Presentment and Payment Service (EBPP) which allows you to:
receive, manage and pay your bills in a few clicks on our secure platform; and
make donations and receive electronic receipts for tax reduction in a paperless and hassle-free way
To enjoy the convenience of EBPP, simply log on to HSBC Internet Banking and enrol for the service in the following steps:
1. Click on "eBill" on the "My banking" menu and go to "Enrol eBill". Fill in the required information*, and read the "Terms and Conditions" and click "Continue".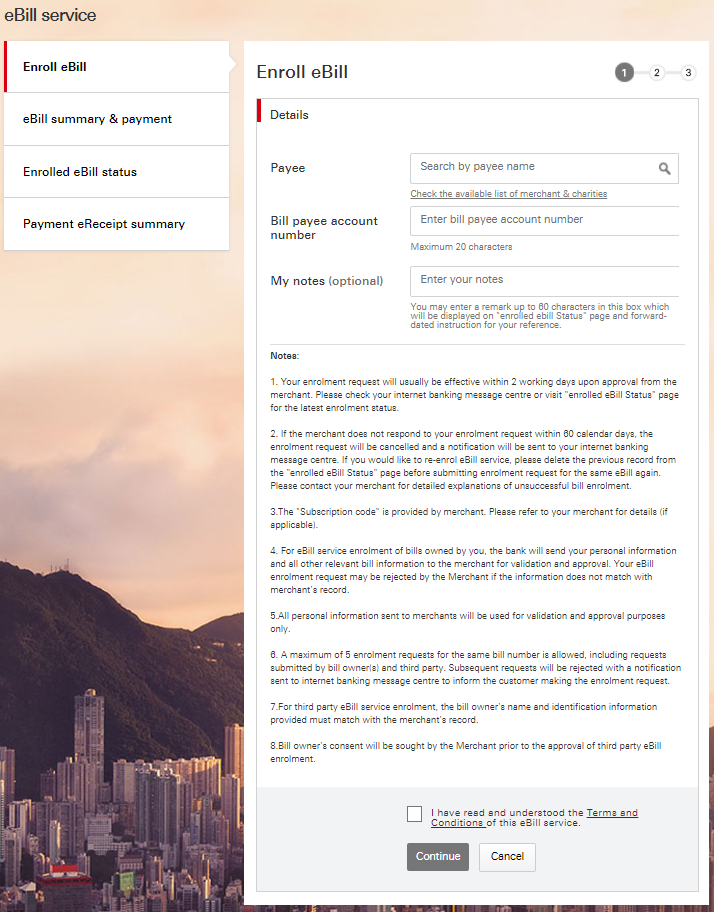 *The enrolment form design is based on merchants' requirement and you may be asked to fill in different information for different merchants. Our system will automatically provide the right form for you
2. Verify the information and click "Confirm", and you will receive an acknowledgement receipt.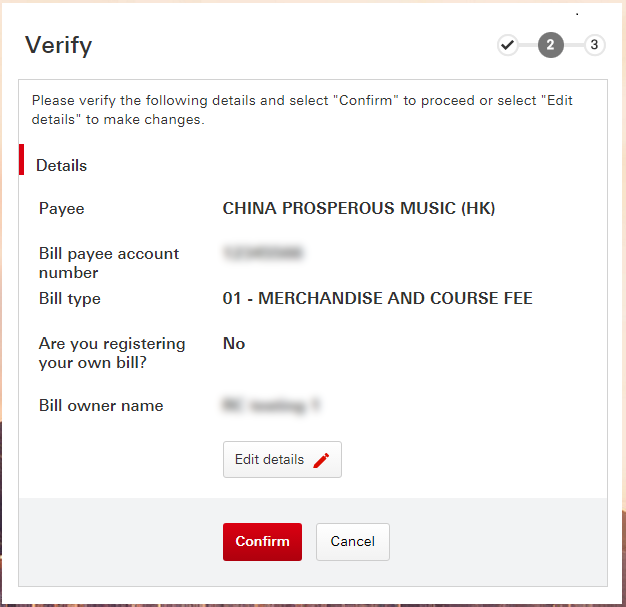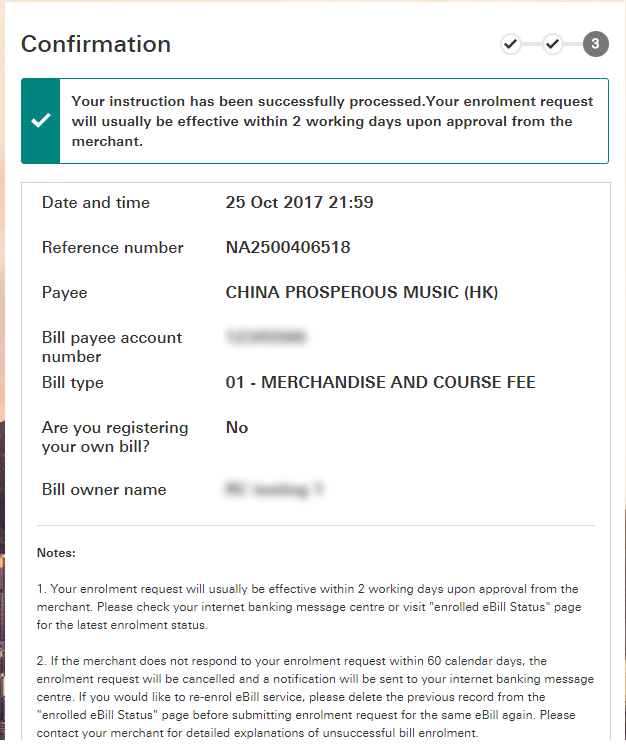 You can start using the EBPP service once your request is accepted by the relevant merchant. Please check the enrolment status through your internet banking message centre OR on the "Enrolled eBill status" page under "eBill".
(My banking > eBill > Enrolled eBill status)
To find out which merchants support EBPP service, please refer to the merchant list and check if specific merchants support "eBill presentment service" under "Bill payee account number".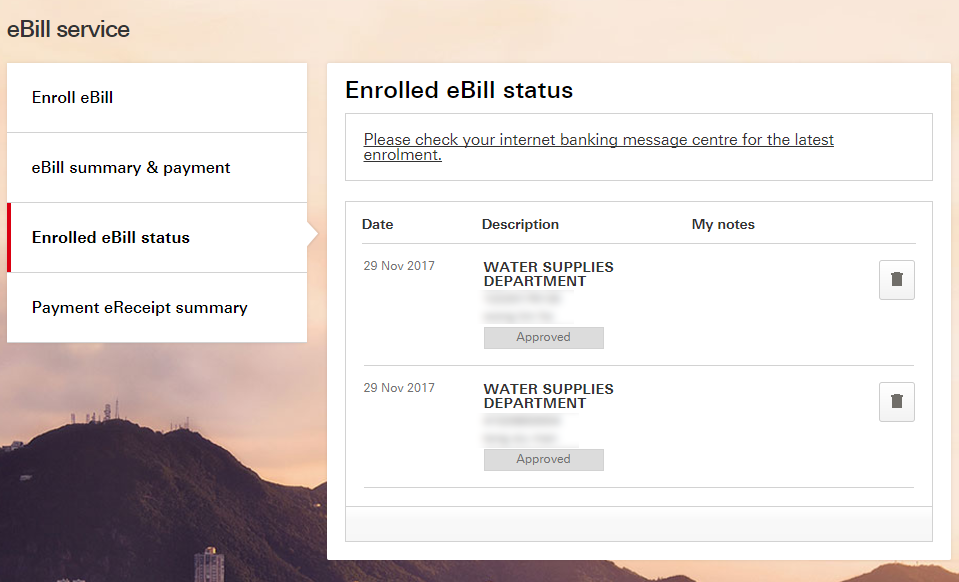 Register for EBPP now to enjoy one-stop bill payment exercise
HSBC Internet Banking Customers
Contact Us
If you have enquiries, please call HSBC PhoneBanking at one of our hotlines or click here to read frequently asked questions:
In the event of any discrepancy or inconsistency between the English version and the Chinese version, the English version shall apply and prevail.