Build and manage your stock portfolio with the best broker in Hong Kong
With HSBC, you're not just buying stocks. You're also buying convenience, reliability, security and trust.

Convenience

24/7 stock trading across any channel that is convenient to you, whether it's through your mobile, online or via a branch or call center. Manage your banking and investment needs all under one roof.

Reliability

Trading requires reliable platforms that won't fail on you. That's why we invest a lot in technology so that our online platforms are always available when you need them. If that wasn't enough, we also provide human support through our branches and contact centers.

Security

Knowing you are trading in a safe and secure environment is essential when choosing your broker. With our

international bank grade security

, only you will be able to access your trading needs quickly and securely through biometrics or via your Mobile Security Key.

Trust

Over 155 years of keeping people's money in Hong Kong safe – there are some things money can't buy.
Find out more below about the fantastic trading services we offer.
Our awards and recognition
1Finance Asia awarded HSBC as "HK Best Broker" in 2019

2 HSBC won top prize for Securities Company of the Year at the Bloomberg Businessweek - Financial Institution Awards 2020
3 HSBC won top prize for Brokerage Service at the Bloomberg Businessweek - Financial Institution Awards 2020 and 2021 for two consecutive years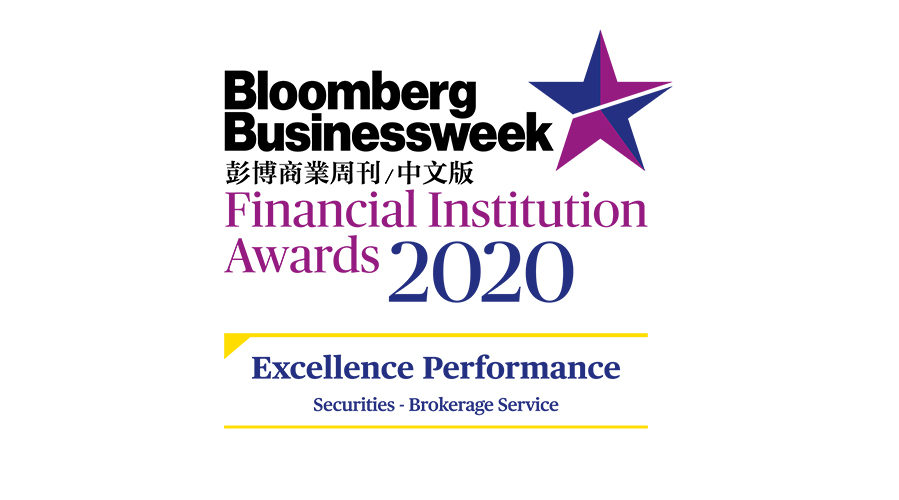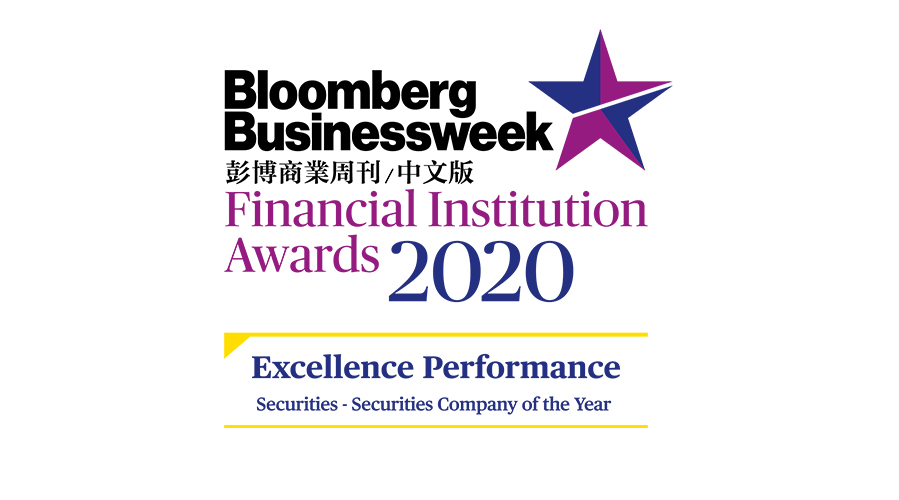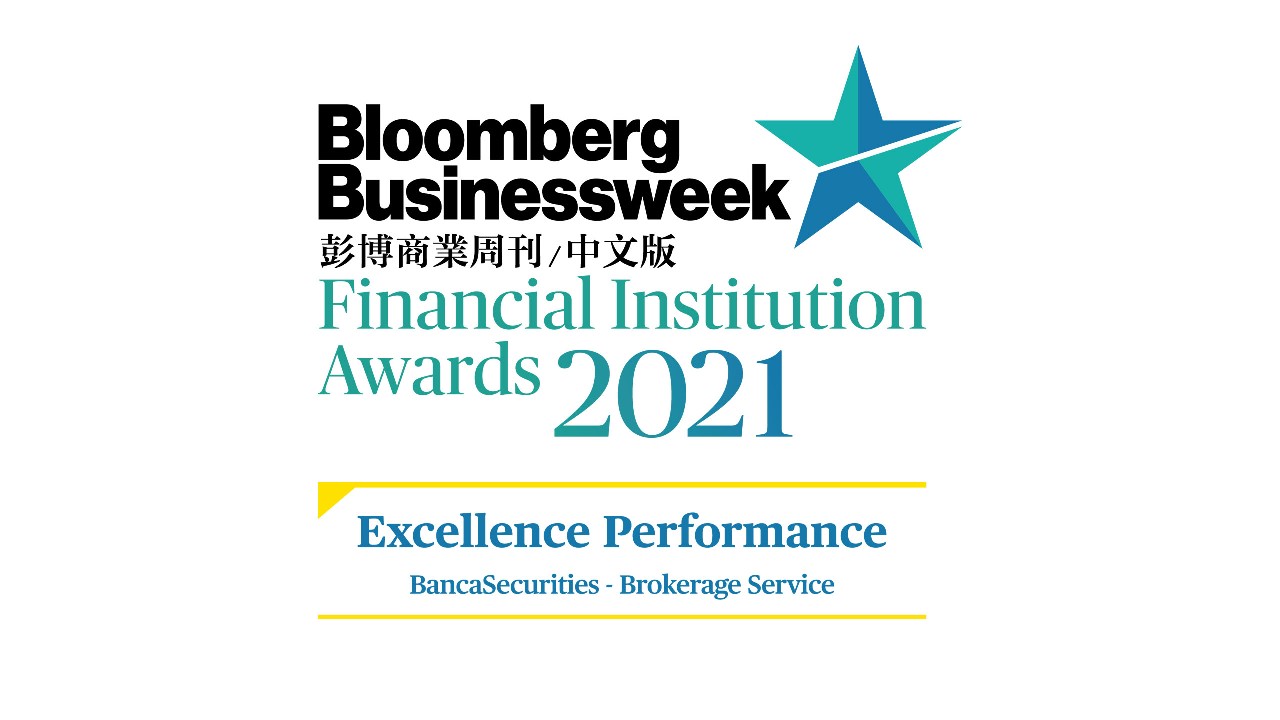 Stocks Offers

Enjoy up to HKD10,000 Cash Rebate for Stocks Transfer-in until 31 Dec 2023 when you transfer-in or deposit your shares into HSBC.
Handling fee waiver for applying stock IPO via Internet or Mobile Banking1
Waiver on brokerage fee and related tariffs for Stocks Monthly Investment Plan. Learn More [PDF]
Note:

1.Promotional period is from 1 January to 31 December 2023.
How to invest
Personal Internet Banking users
Easy Invest App

HSBC HK Mobile banking App

Don't have an HSBC investment account?
Need Help?
HSBC Jade: (852) 2233 3033
HSBC Premier: (852) 2996 6822
HSBC One: (852) 2996 6833
HSBC Personal Integrated Banking: (852) 2233 3000
Stock Order Placement Hotline hours:
8:00am – 4:10pm Monday-Friday
Explore HSBC stock trading services
Stock Trading
Trade with Hong Kong's best broker.
Settle orders straight into your current or savings account

Complete flexibility to trade through any channel you choose

Trade across Hong Kong, US and China A shares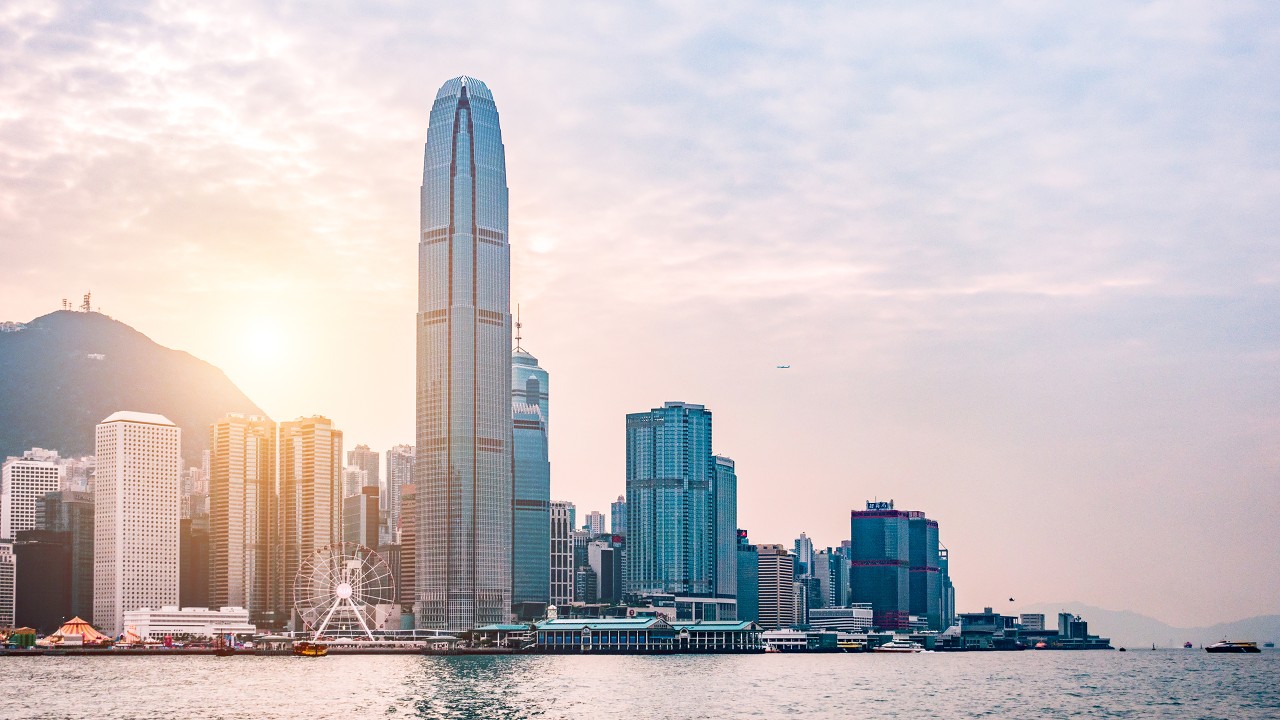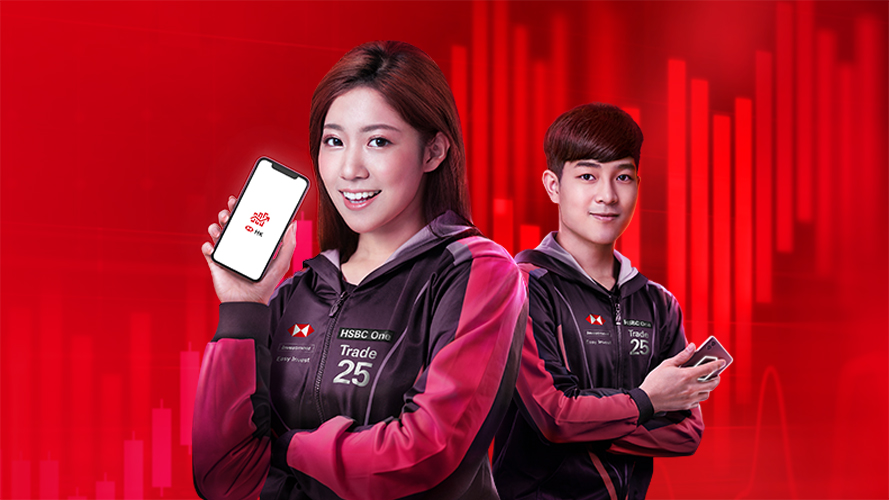 HSBC Trade25
$0 commission stock trading

Customers aged 18-25 can enjoy $0 commission stock trading

Just pay a flat monthly fee of HKD25 for up to HKD250,000 monthly trading turnover

Simply join using the HSBC HK Easy Invest app in a few simple steps
HSBC Top Trader Club
Taking your trading to the top

Brokerage fees as low as 0.01%, HKD time deposit rates at 10% p.a.

Volume-based brokerage fees for all your trading in Hong Kong stocks, China A shares and US stocks.

Join HSBC Top Trader Club today on HSBC HK Easy Invest app or HSBC Online Banking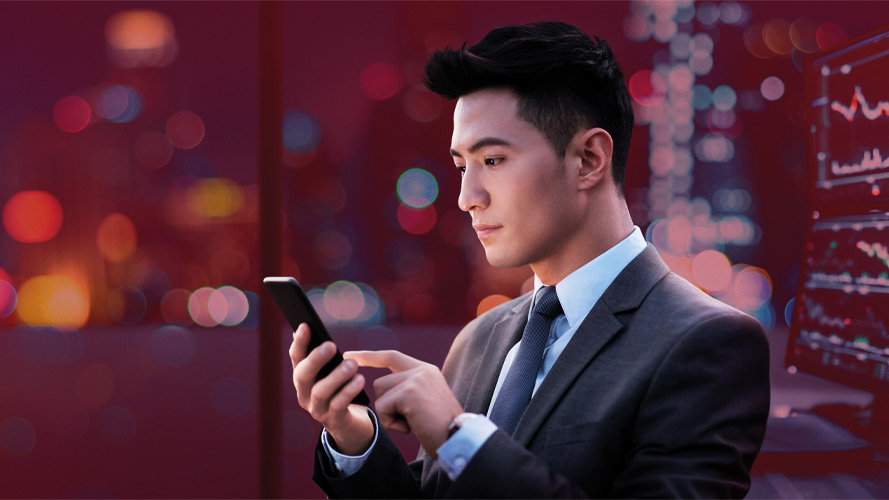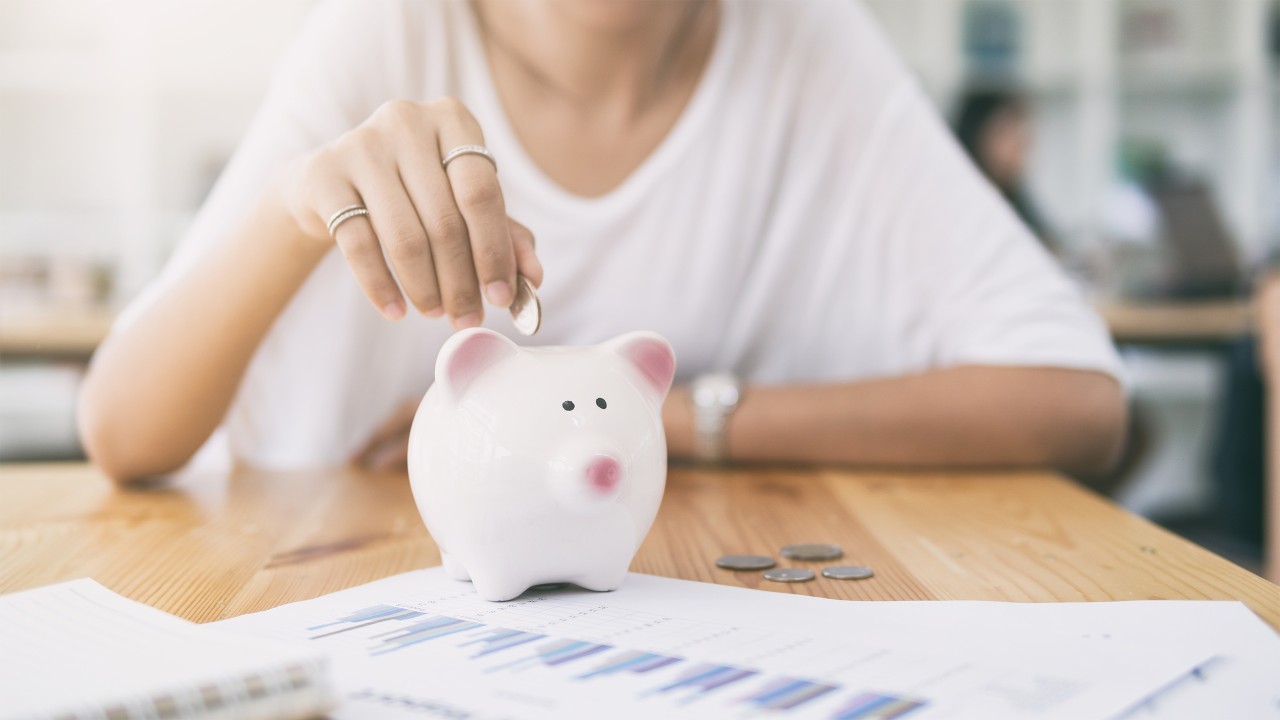 Stock Monthly Investment Plan (SMIP)
A great option for first time stock-traders to build your portfolio month-by-month.

Absolutely no fees at all (we even cover trading fees like stamp duty)

Benefit from Dollar Cost Averaging and worry less about market timing

Complete flexibility to increase, decrease, redirect or sell your SMIP at anytime at no cost whatsoever
HSBC HK Easy Invest
Our safe and secure stock trading app.

Place a trade in just 5 taps and place orders directly from the bid/ask queue or interactive chart

Check out the top 10 Hong Kong stocks other HSBC investors are actively trading via HSBC TradeTrack

Stay up to date with news for you that's tailored to your portfolio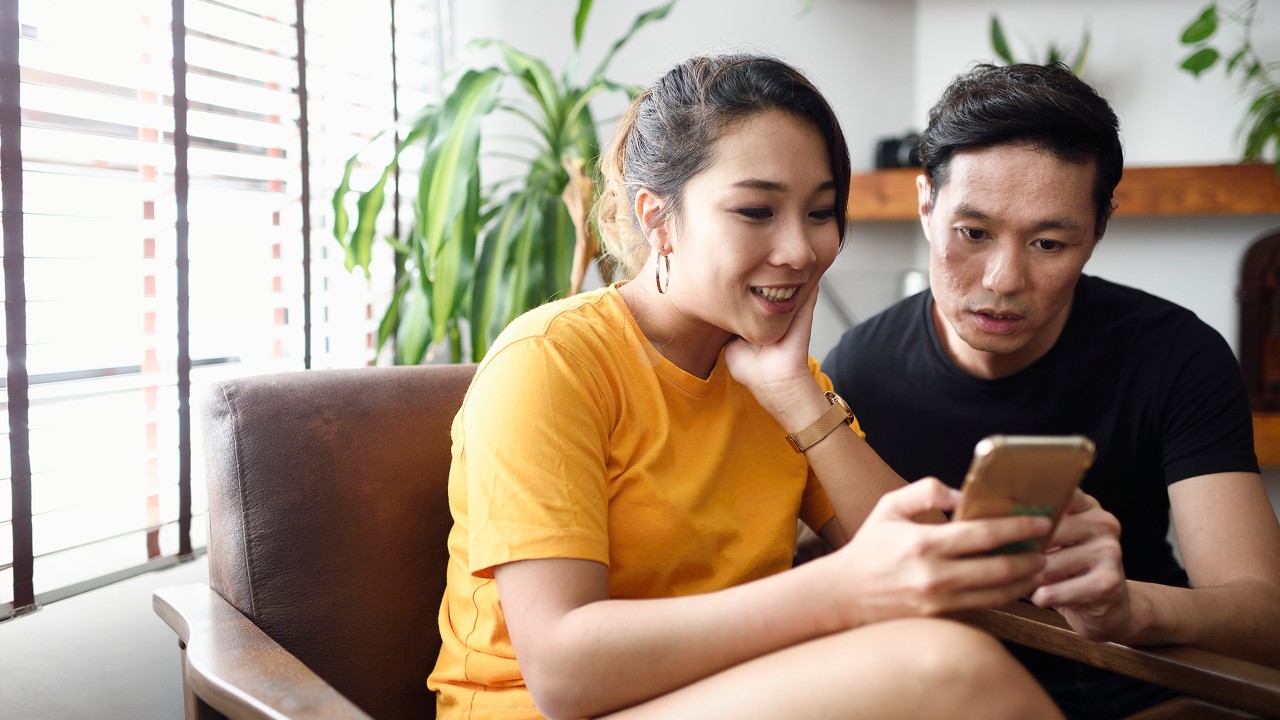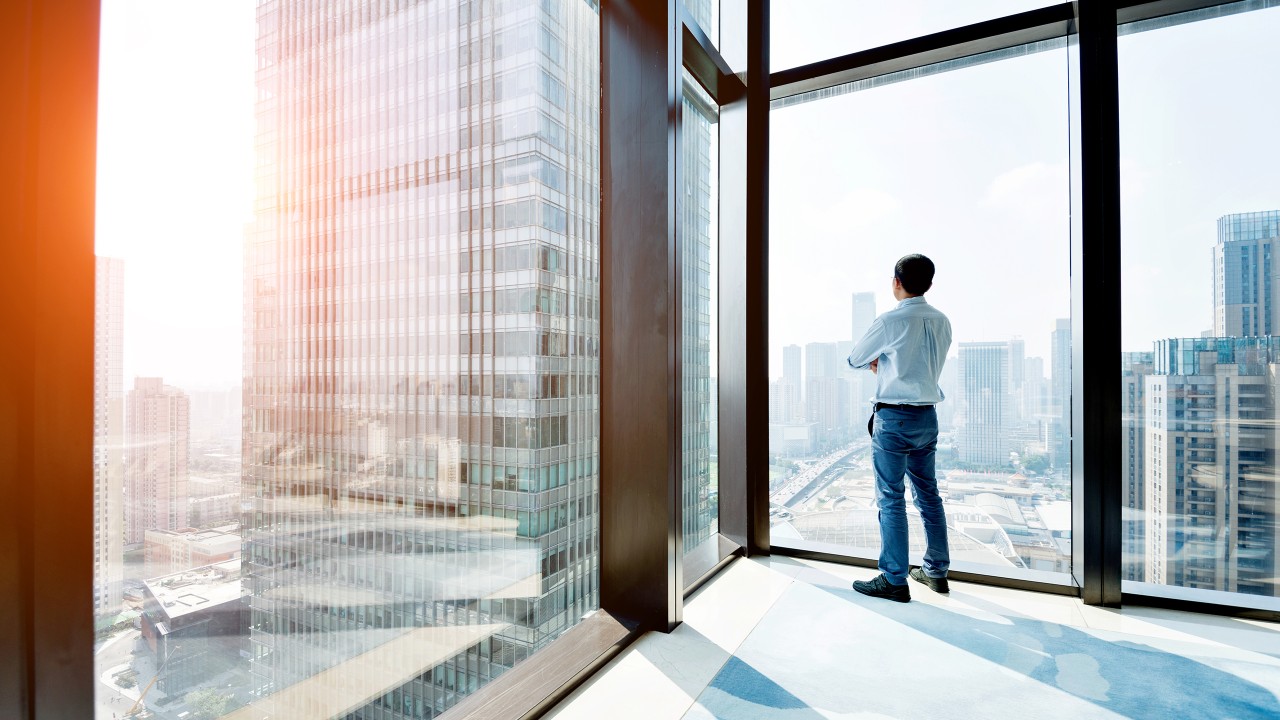 IPO
An initial public offering (IPO) is a company's first sale of stocks to raise funds for the issuer.

Subscribe to and start trading Hong Kong and RMB Stock IPO shares on their first listing day

Enjoy brokerage waiver when subscribing via HSBC HK Easy Invest app, HSBC HK Mobile Banking app ,or HSBC Personal Internet Banking

IPO Loans available on certain listings
Securities Margin Trading
Enjoy HSBC's Securities Margin Trading Service to generate greater potential returns.

Additional funds of up to 60% of the total value of stocks for purchase

Trade securities and get real-time market information by multiple channels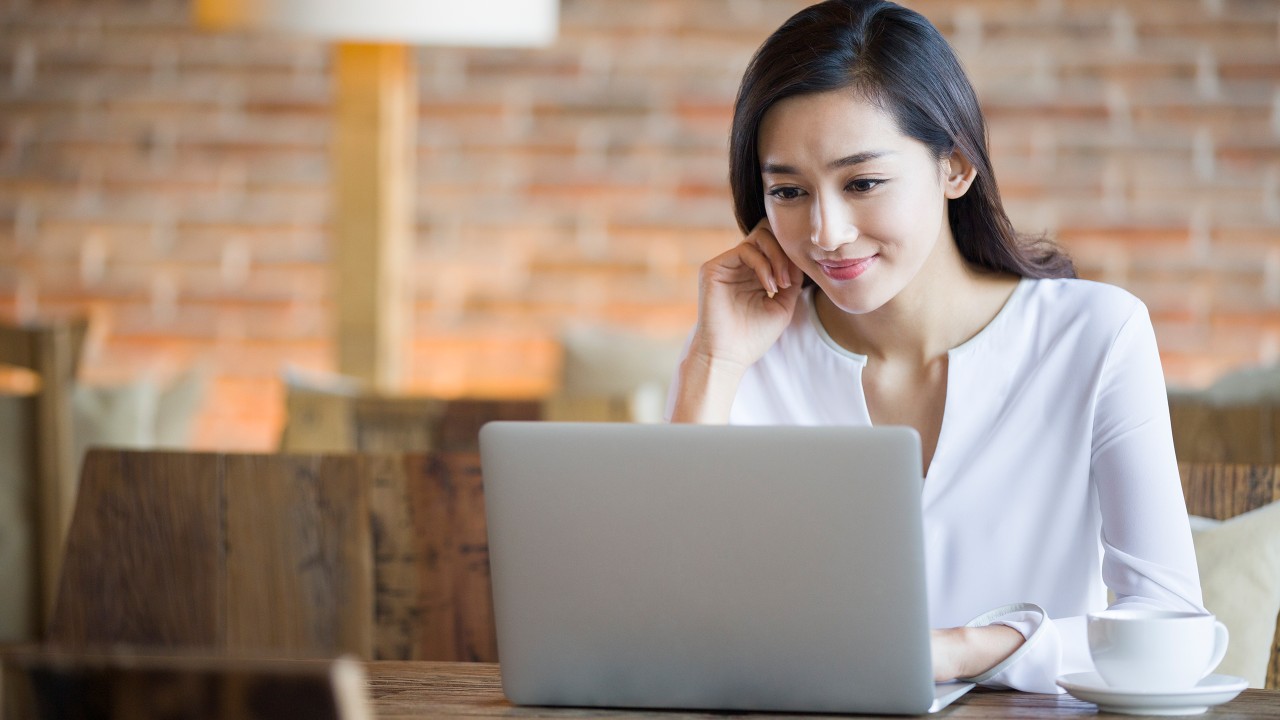 Warrants, Inline Warrants and CBBCs
For more sophisticated investors looking to increase potential returns through leverage and enhance returns beyond the market

Hedge your risk using Warrants or CBBCs on the underlying stock

Capture movements of the underlying stock or index by paying only a fraction of the underlying price

Find out more by heading to our dedicated Warrants and CBBC platform