Take your personal wealth management journey to a whole new level with our Wealth Portfolio Intelligence Service, an all-in-one tool you can use to optimise your portfolio and understand relevant investment risks comprehensively.
Powered by BlackRock's Aladdin Wealth technology, this service is available to all HSBC Premier Elite and HSBC Premier clients. You can access it directly on the HSBC HK Mobile Banking app, HSBC Online Banking, or with help from your financial adviser or Relationship Manager.

Our awards and recognitions
Asian Banking & Finance Retail Banking Awards 2019 awarded "Wealth Management Platform of the Year in Hong Kong"
Bloomberg Businessweek Financial Institution Awards 2020 awarded "Excellence Performance in Securities High Net Worth Product & Service"
FinanceAsia awarded "Best Bank in Hong Kong" in 2020
Key benefits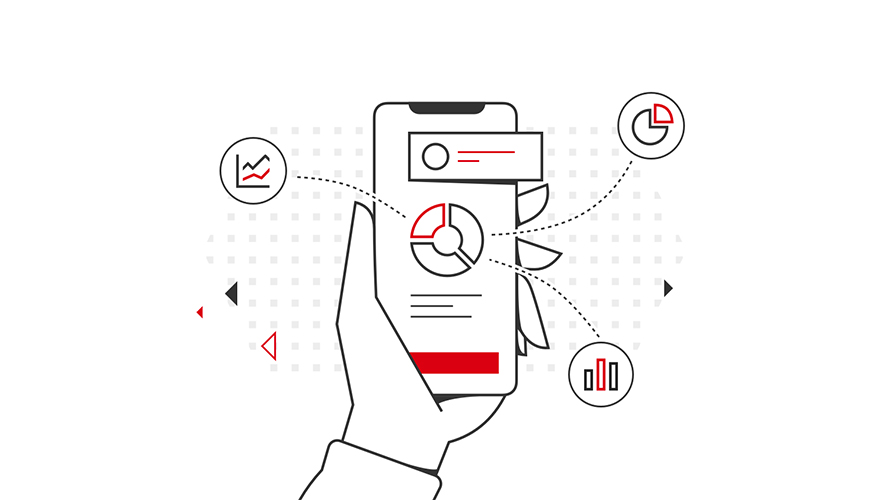 Create your optimal portfolio
Do a deep dive into the volatility and risk exposure levels of your portfolio using a sleek interface that provides an eagle-eyed view of all your assets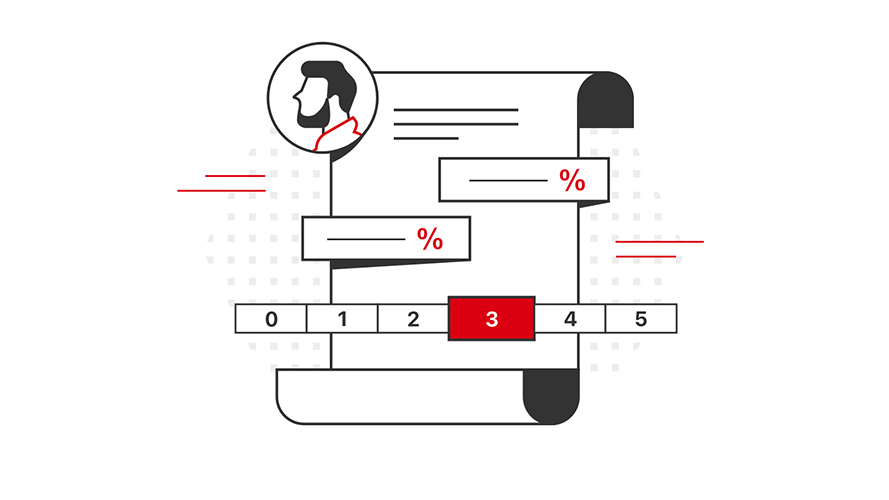 Manage investment risk
Assess the investment risks across the different asset classes in your portfolio with our expert scenario analysis, aimed at helping you capture global opportunities while managing your risk exposure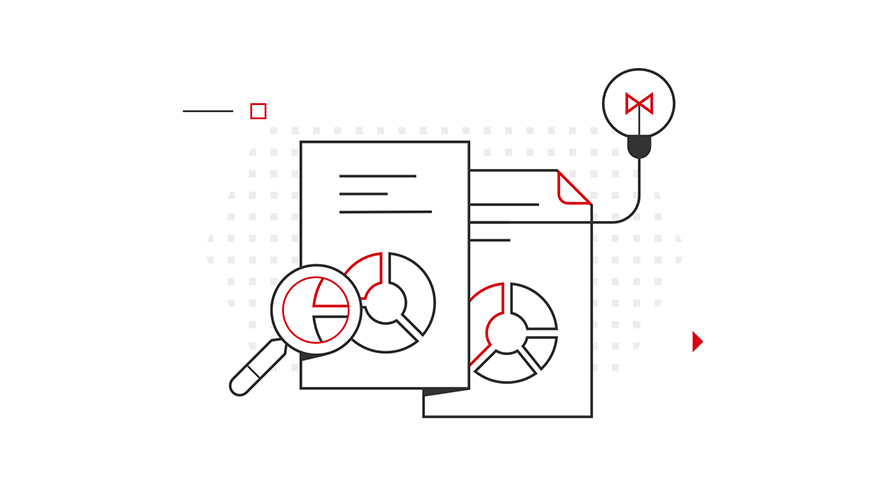 Easy portfolio management
Reconstruct your portfolio to prioritise performance with our detailed analyses and reports, and efficiently execute investment orders to capitalise on growth opportunities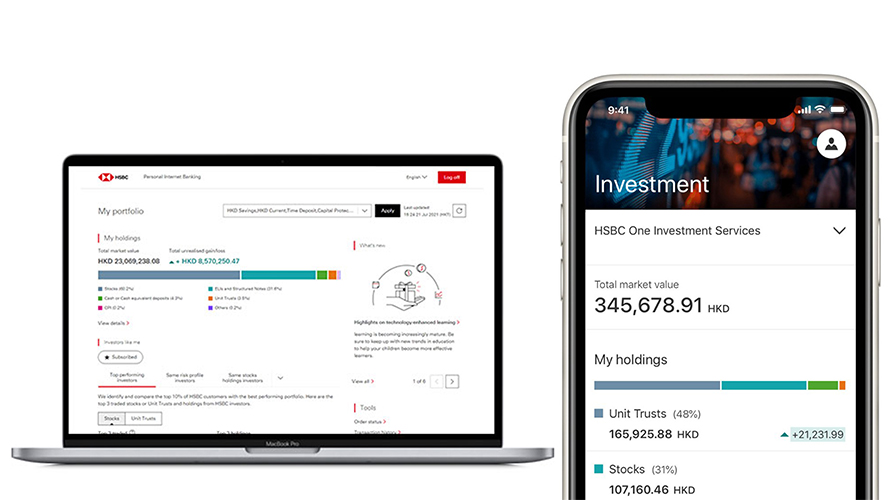 In-depth analysis of your investment holdings
Whether you want a snapshot of your portfolio1 or an analysis of your exposure to key asset classes, we've got you covered. Here's what you'll be able to do:

Check your individual product holdings under key asset classes

Review your holdings in different currencies to manage your exposure to exchange rate risks
Investment portfolio stress test
Run a simulation on how your investment holdings might perform under different hypothetical market scenarios to identify possible gaps or weaknesses in your asset class exposure and investment strategy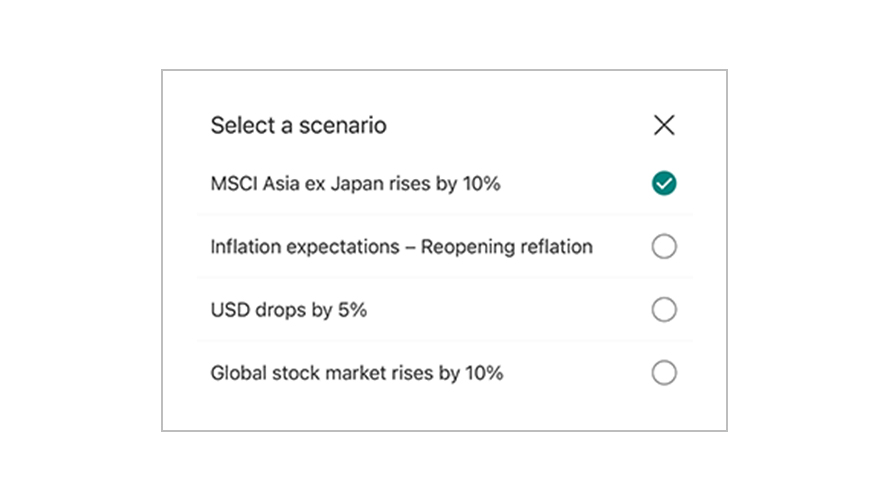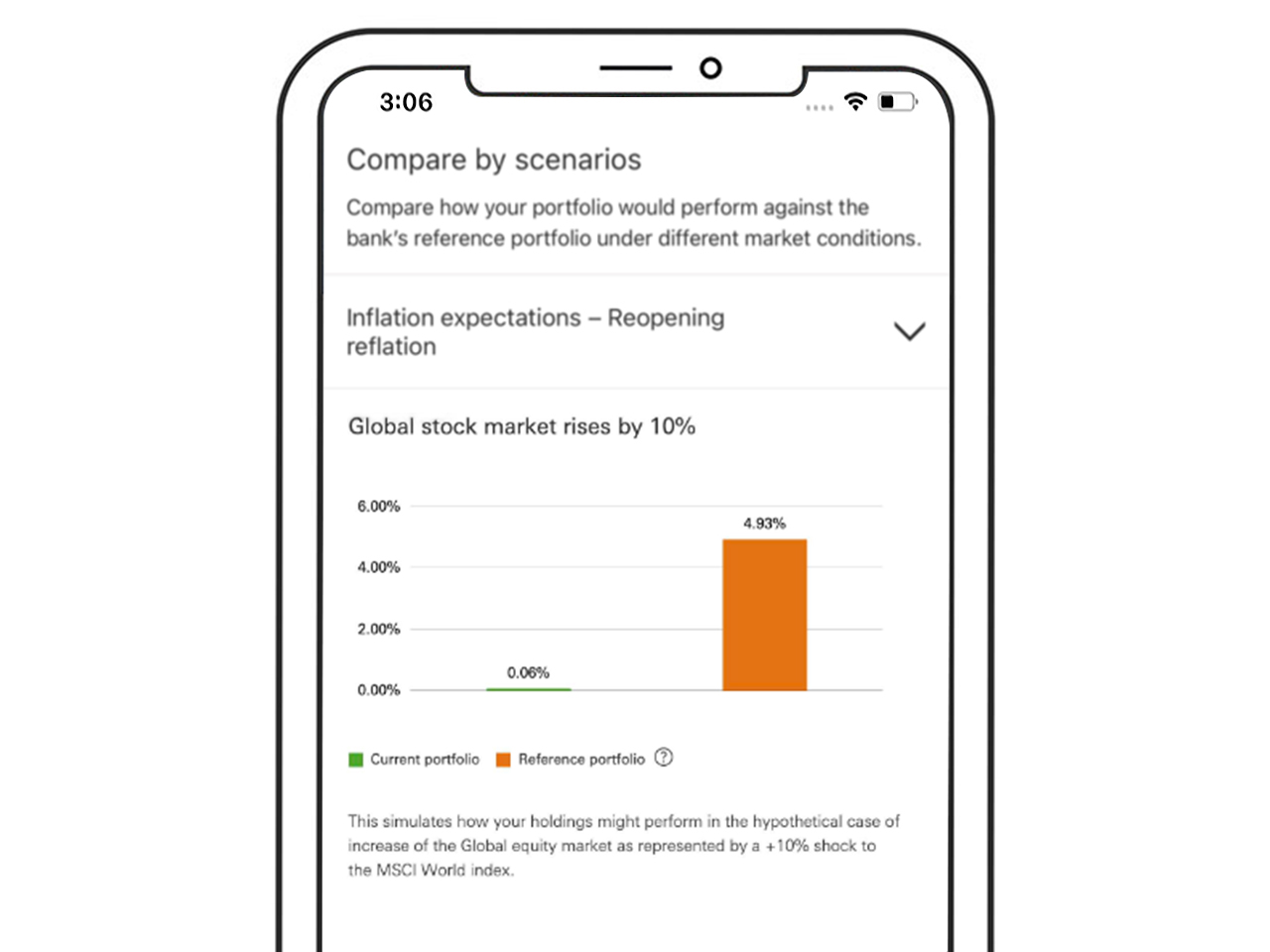 Things you should know before you start
The Wealth Portfolio Intelligence Service is available for all HSBC Premier Elite and HSBC Premier customers.
Make sure you do the following to fully utilise this service:
Update your Risk Profile Questionnaire

This ensures you can use all our features

Open an investment account with us

Hold investments or invest in unit trusts

1
Using the Wealth Portfolio Intelligence Service
There are 2 ways you can use the Wealth Portfolio Intelligence Service to optimise your investment journey.

Use the HSBC HK app
Log on to the HSBC HK App on your mobile phone to get started.
Select 'Investment', followed by 'show me' under either the 'Shock your portfolio' or 'Shock your Unit Trust holdings' options for HSBC Premier Elite and HSBC Premier customers, respectively.
Available in HSBC Online Banking
Log on to online banking to use our Wealth Portfolio Intelligence Service.

Prefer the personal touch?
Contact your Relationship Director or Relationship Manager through email, directly by phone or via our hotlines:

Investment tips
Outperforming portfolios don't just happen by chance, but because of investment strategies created from better investment knowledge and the use of the right investment tools.
If you're wondering how to get started on investing for optimal performance or how to build your portfolio, our free 7-day beginner's guide is a great place to start, with lessons sent straight to your email inbox daily.
Frequently asked questions (FAQs)
1. Who can use the Wealth Portfolio Intelligence Service?
2. How can Wealth Portfolio Intelligence Service help me?
3. How much does it cost to use the Wealth Portfolio Intelligence Service?
4. What are reference portfolios?
Related products and services