Bank anytime, anywhere
Simple grid view, essential functions, better chat and call support for your day-to-day banking needs.
All essential functions
Transfer funds between your local HSBC accounts

Deposit cheques via mobile

Access eStatements and eAdvices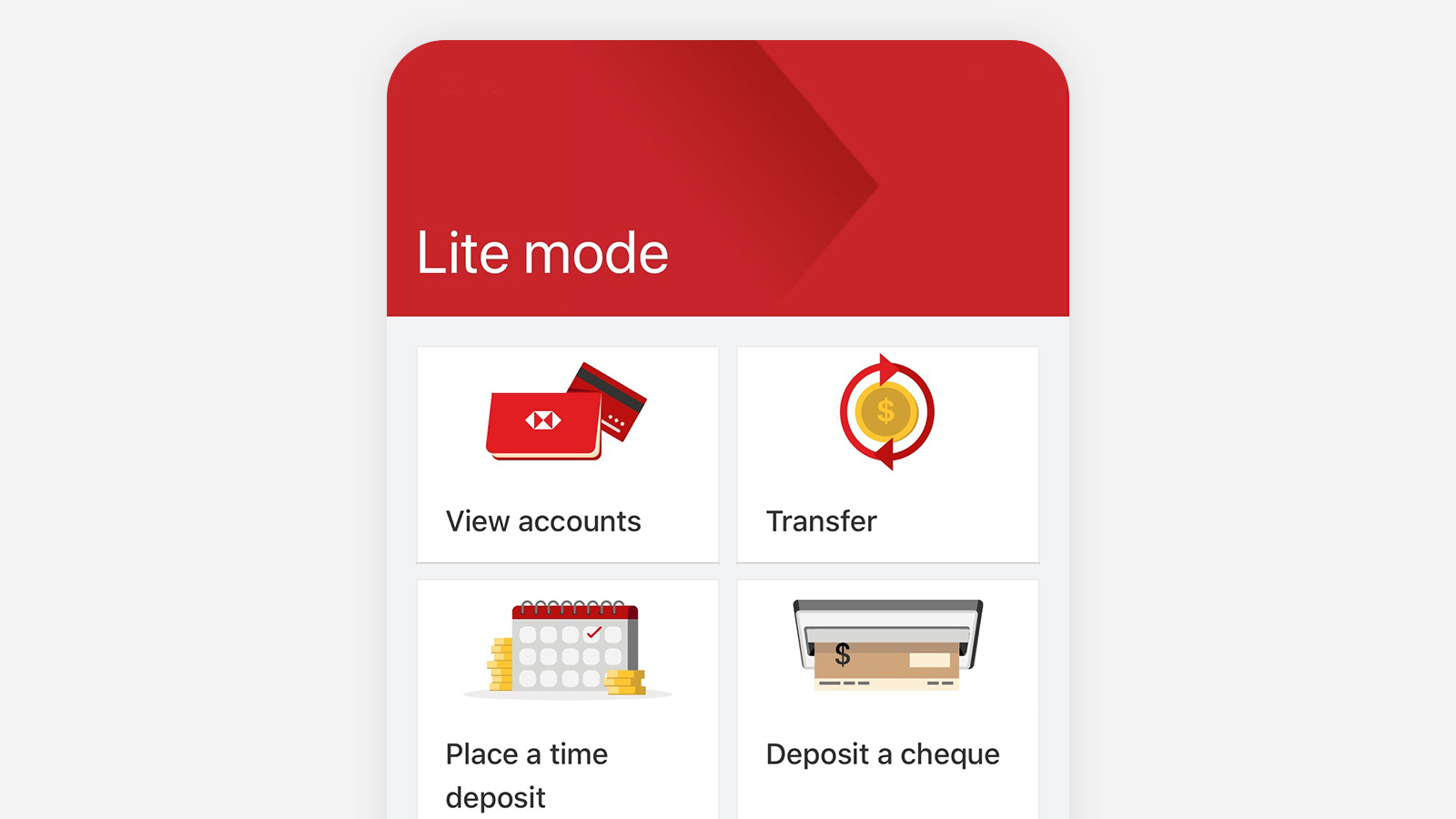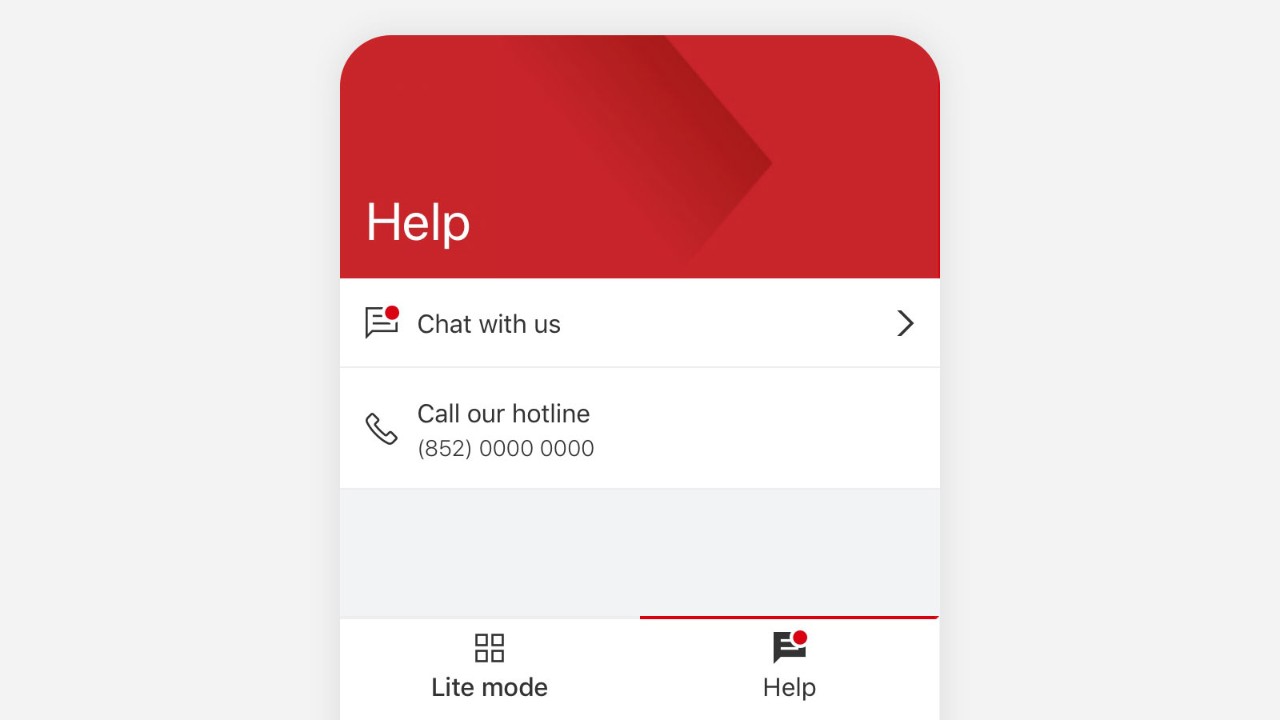 Personalised mobile banking experience
Explore more products and services
How to switch to Lite Mode
First time HSBC HK App users who are using the large font size setting on their mobile device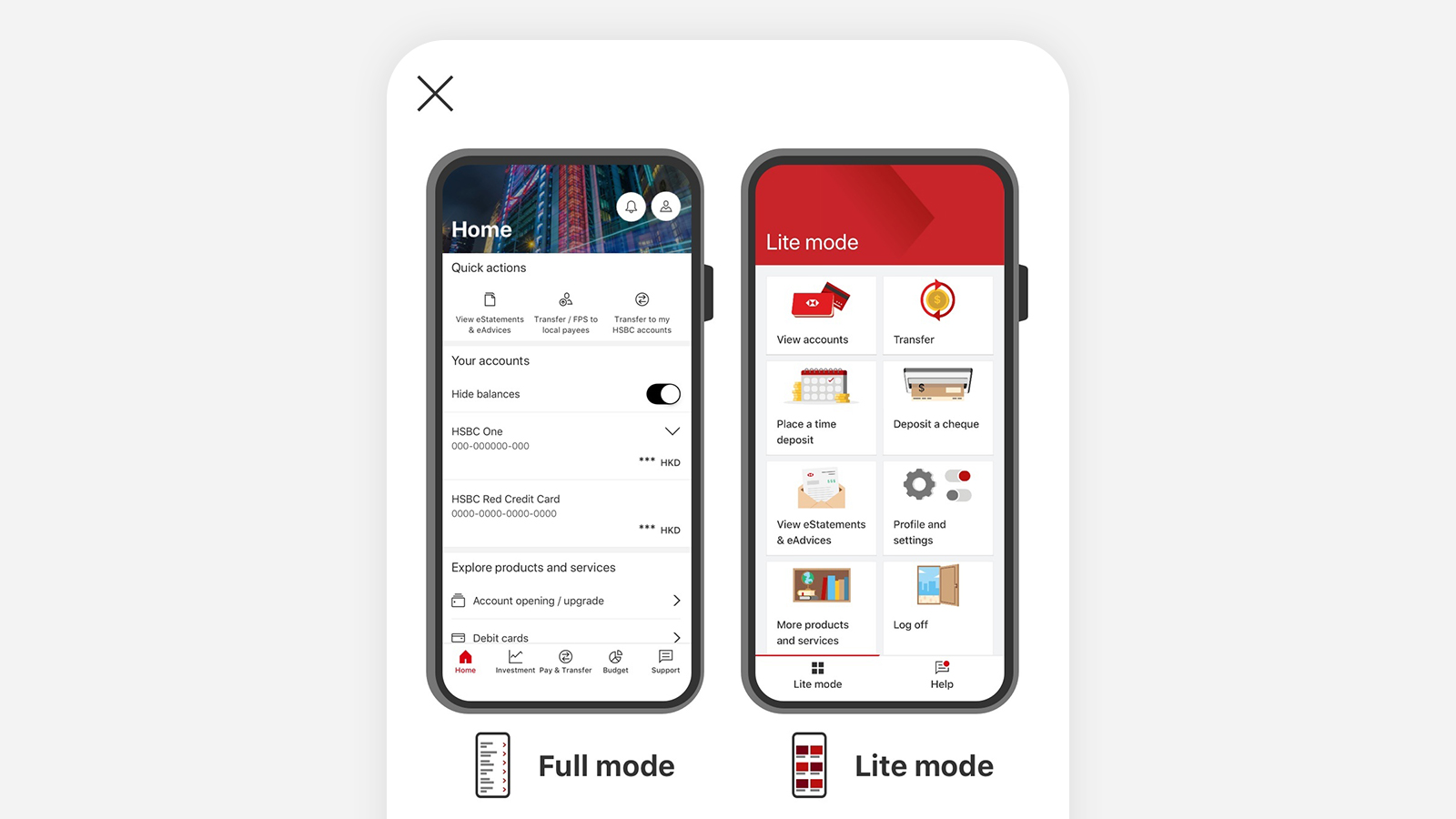 Open the HSBC HK App
A message will pop up asking if you're looking for a simpler banking experience.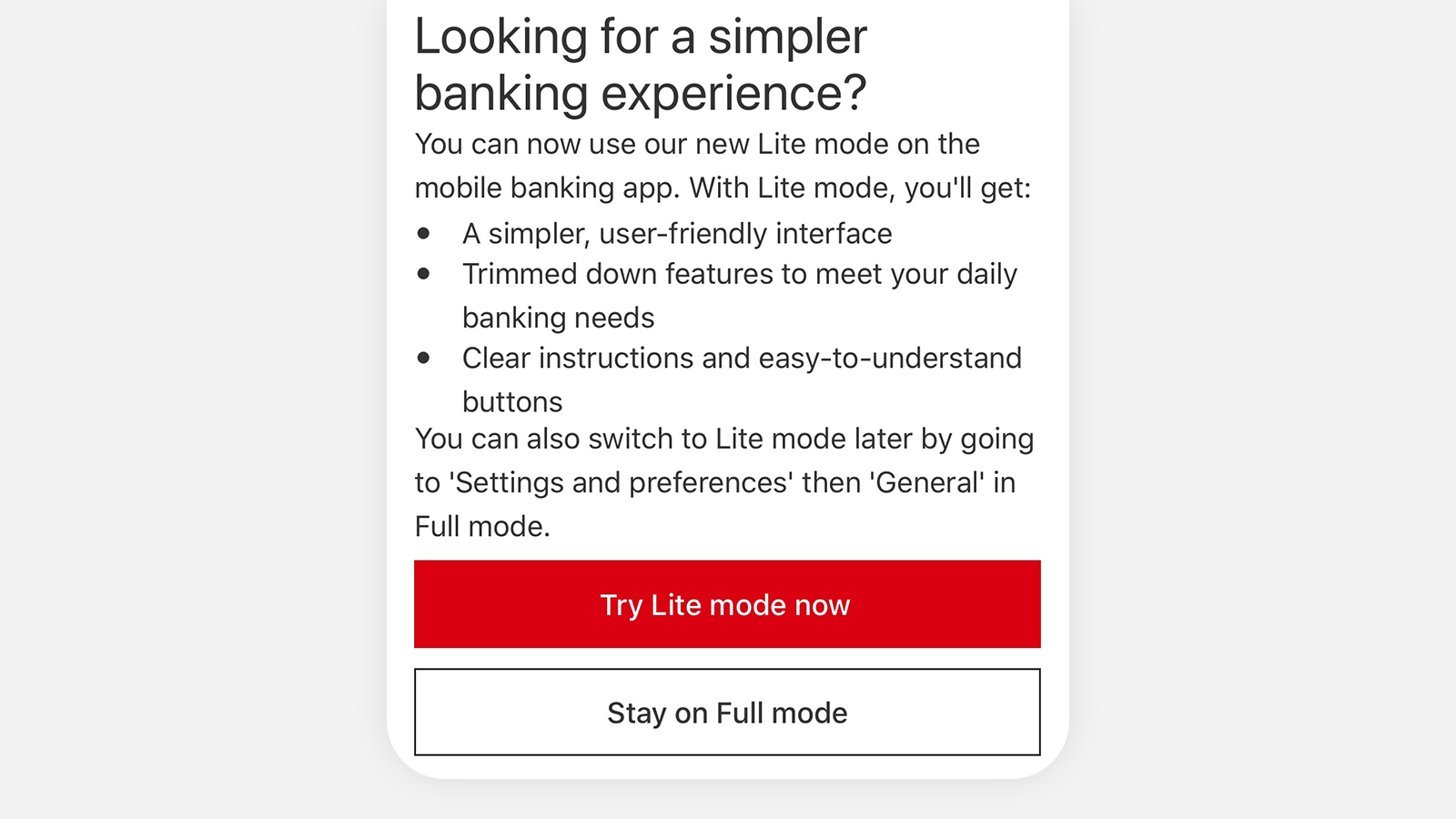 Tap 'Try Lite Mode now'
You can also choose to stay on Full Mode.
Switch modes anytime in 'Profile' tab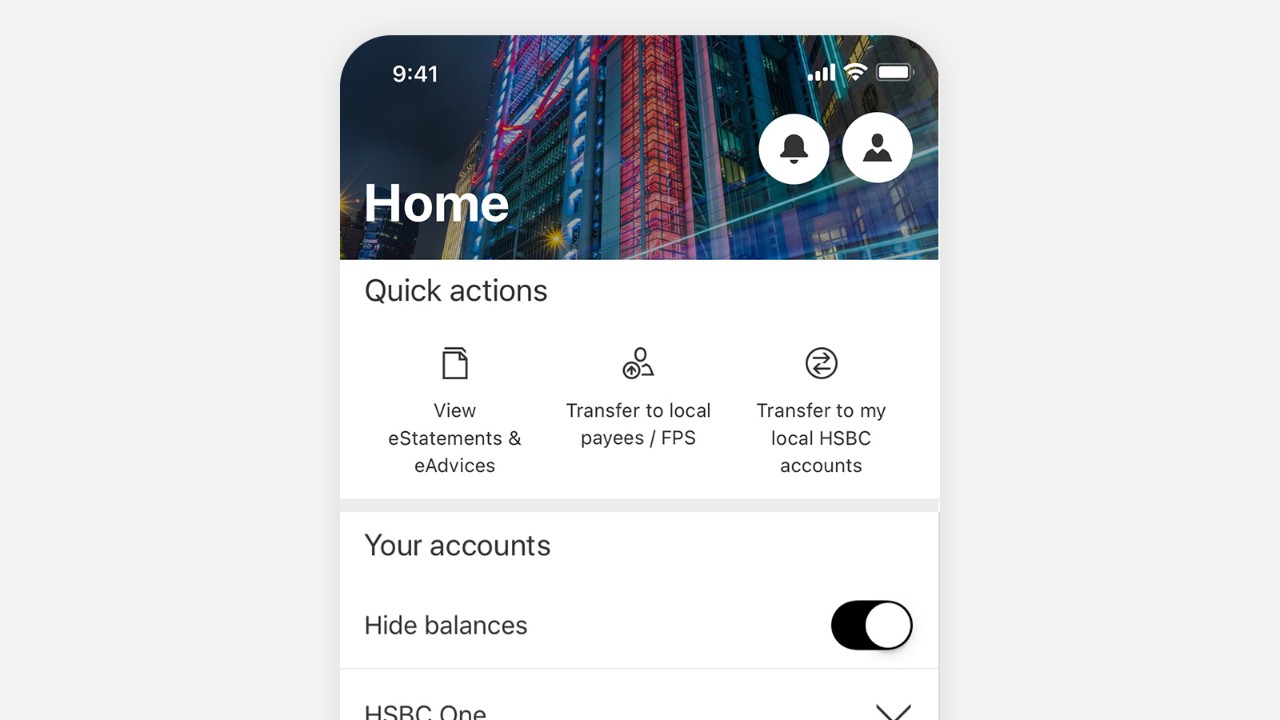 Step 1
On your home screen, tap on your profile icon at the top right corner.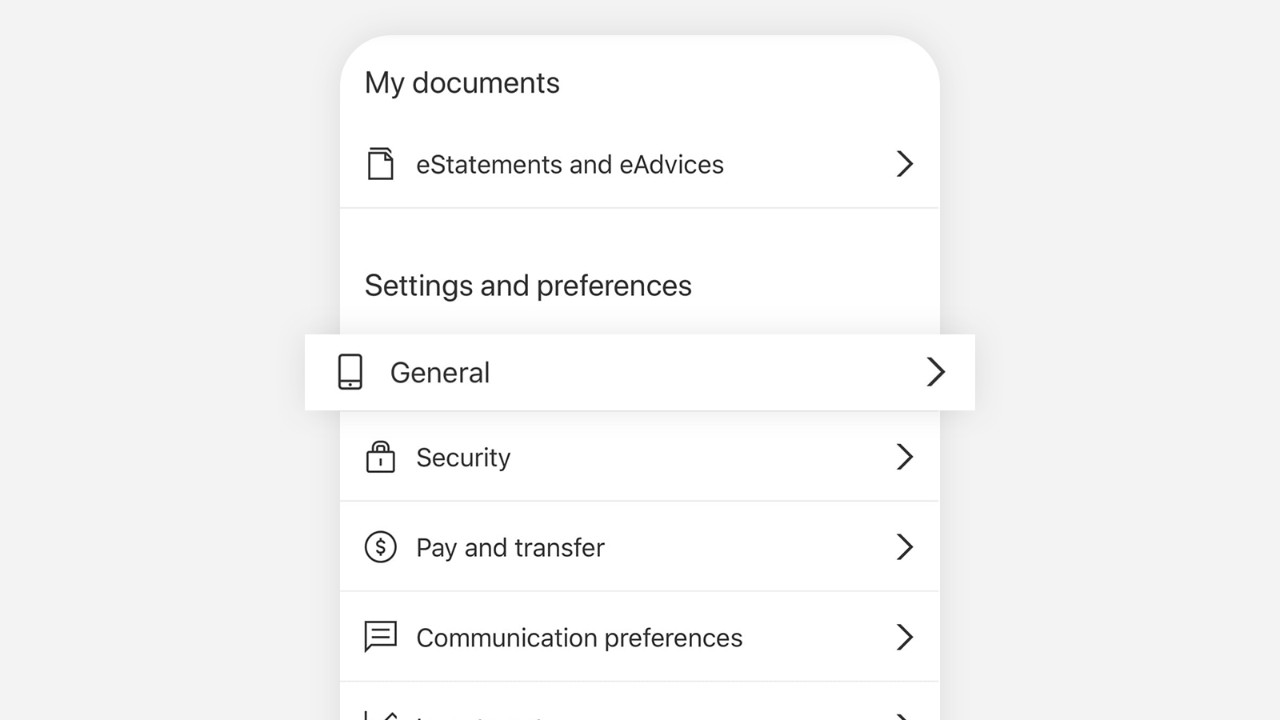 Step 2
Under 'Settings and preferences', select 'General'.
Step 3
Tap on 'App mode', then choose 'Lite Mode' and 'Confirm'.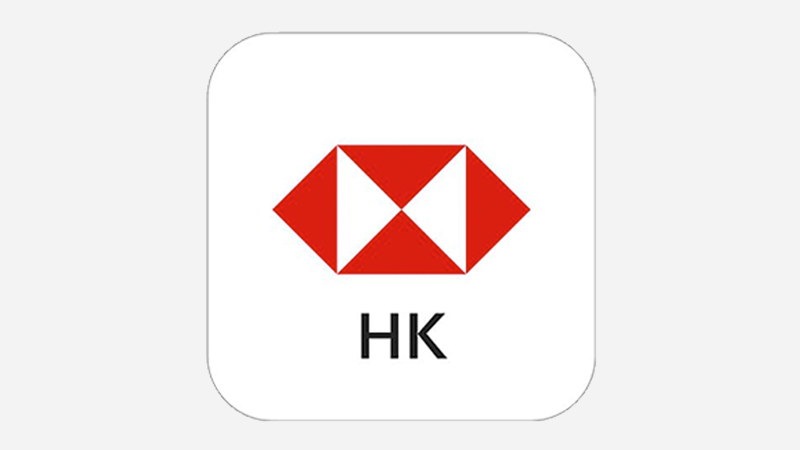 With the HSBC HK Mobile Banking app (HSBC HK App), you can manage your everyday banking needs anytime, anywhere. Start with Lite Mode for a streamlined, easy-to-use, mobile banking experience.
Frequently asked questions
Is Lite Mode a separate app from HSBC HK App?
What if I need to do things that are not available in Lite Mode?
How can I register for Personal Internet Banking if I have an HSBC HKD account but not an ATM PIN or a phone banking PIN?
Important information
The screen displays are for reference and illustration purposes only.
Security tips
For iPhone/ iPad from the App Store, download the app from the App Store.For Android download the app from Google Play (pre-installed on your phone) or the HSBC website.
Update your device's operating system diligently and make sure you always have the latest version of our app.
Set up auto-lock and create a passcode to protect your device.
Do not leave your device unattended and always log off completely when you are finished banking.
Do a factory reset to wipe the data on your old device before you donate or resell it.
If you lose your device, please let us know immediately.
When using Wi-Fi, only use trusted Wi-Fi networks and enable security protection.
Please visit hsbc.com.hk/help/online-and-banking-security/ for more security tips.